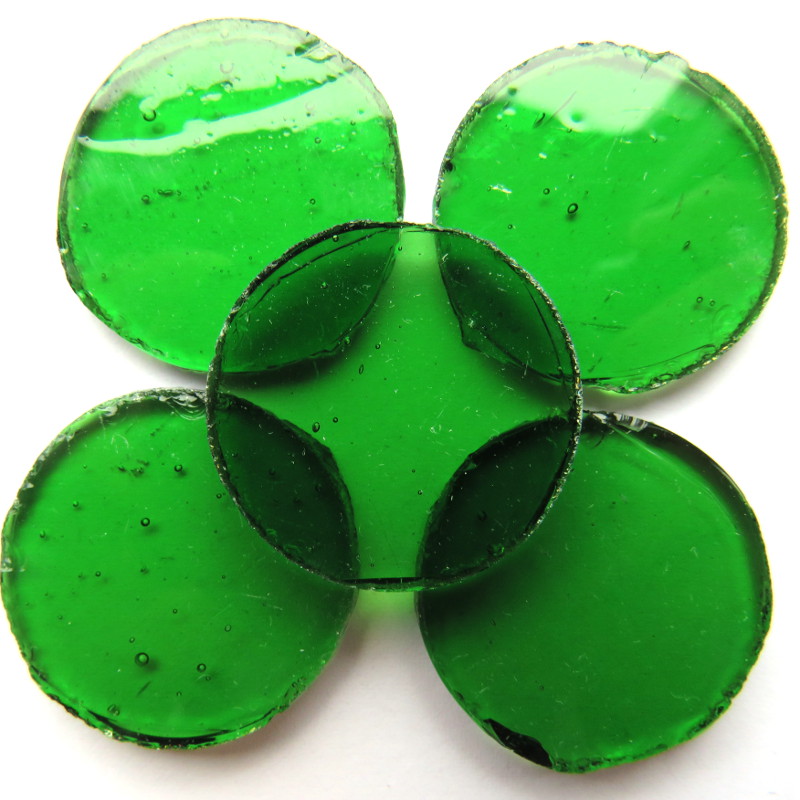 Hand-cut circles in stained glass and mirror. Available in two diameters: 25mm and 40mm. Each piece is cut and shaped individually, so there will be variations in size and shape. Tonal variation is typical as they are cut from larger stained glass sheets which blend colours of differing hues and depths. Sold in sets and by weight. All are 3mm thick.
Sharp edges - not suitable for children.


We wrap and package orders carefully to avoid damage and breakage, however, due to the nature of glass, ceramic, and porcelain, damage may occur in shipping. All tiles and accessories are shipped at your own risk.
・PLEASE NOTE THAT THIS PRODUCT IS SHIPPED AT YOUR OWN RISK・